Cricket battle is on the ice field
If you think of cricket matches, the green field, the solid lining pitch and a round boundary line between them. So ice on the cricket!
Exceptional arrangements can also be seen in February next year.
Cricket is on the ice every year. Uncro and amateur cricketers took part in it. But in the coming year, on the ice the Rothi-Maharitri!
Winter country, Switzerland is hosted every year in St Maritas cricket match. But there are some amateur cricketers playing there. Cricket legends of the world will play this regular tournament in 1988. Sri Lanka's Mahela Jayawardene, Lasith Malinga, Australia's Mike Hussey, South Africa's Graeme Smith, Jacques Kallis, Pakistan's Shoaib Akhtar, New Zealand's Daniel Vettori, Nathan McCullum, England's Monty Panesar, Wis Shah and India's Virender Sehwag and Mohammed Kaif have been included in the list.
Ice matches will be played on the next 8 and 9 February. Match format will be T20;
More than two matches will be played in two days.
India's former cricketer Virender Sehwag said, 'It is possible that cricket is possible to play on ice. It is possible to play cricket on ice. But this time it's going to be true. Have a great experience. Serious cricket is not a game but it is challenging.
Sehwag's teammate Mohammad Kaif said, "After receiving the proposal, it did not take five minutes to sign. Cricket is not popular in Europe. Will we try to make any impact there? I feel like playing the game.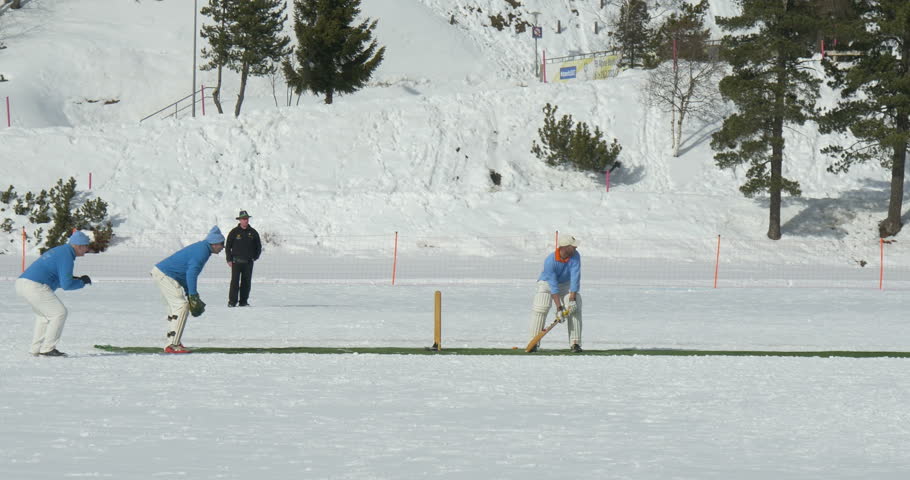 The name 'St Majorit Ice Cricket' has been given to name such a strange and exceptional cricket. The jersey of this event was unveiled on Wednesday.